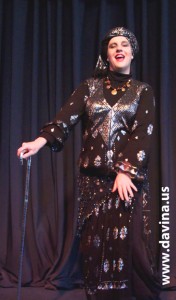 I'm hot and heavy involved with the final details and release of the  book Becoming a Dancer: From Student to Stage.  It's almost finished and we are heading out on the road to share this book with friends near and far.  Here are some  events that I plan on attending in the last quarter of 2016:
September 7 – Doug Adamz & Light Rain at Don Quixote's International Music Hall, Felton, Ca.  Music and dance concert featuring one of my favorite models Basinah!
September 9 – Le Dîner en Blanc, San Francisco – Site TBA – If you are going to this enigmatic, entertaining, and all out enjoyable picnic in an unknown location, please hunt us down and enjoy the hospitality of our table.
October 9 – Book Lunch: 2 -5pm in  Sunnyvale, CA – Join me and my co-authors, Sara Shrapnell, Poppy Maya, and Alisha Westerfeld as we celebrate the release of Becoming a Belly Dancer from Student to Stage – with performances by our top models and dance sisters.  The venue is small so email me for reservation at davina@davina.us
October 28-30 – Celebrating Dance, Toorak Hotel, Torquay, Devon, UK.  I'll be joining a group of talented UK dancers performing and teaching workshops.  I'll be bringing my best-selling workshop "Embellished Bras"  where I will demo how to make custom patterns for four styles of bra covering.  Workshop includes a handout, and copies of my Embellished Bra book will be available at the event at deep discount for event attendees.
November  5 – Wight Wiggle Dance Festival,  11:00am at Bebe'ccino in Newport, Isle of Wight. UK. Sara Shrapnell and I will be presenting a day of workshops, demonstrations, and slide lectures on dance and costuming.
November 12 – BABDAMA Presents Fabulous Fall Belly Dance Festival, 11:00am – 8:00pm, Hillview Community Center Multi Purpose Room, Los Altos, Ca.  This is the Bay Area DEBUT of Becoming a Belly Dancer: From Student to Stage!!!   We will have a vendor booth, stop by and say "hi" and check out the new book we've been working on for the past two years.
Permalink: http://www.davina.us/blog/appearances/