Product Details:
Paperback: 266 pages
Book Size: 8 x 10 inches
Publisher: Ibexa Press © 2014
Language: English
ISBN-10: 069227054X
ISBN-13: 978-0692270547
MSRP: $34.95 USD

The Cloth of Egypt: All About Assiut
Tulle Bi Telly – Tally – Assuit – Asyute
by Dawn Devine ~ Davina
Photos by A. Westerfeld

The Cloth of Egypt: All About Assiut is the first book of its kind to document and celebrate the supple and sparkling fabric known today as assiut. This single-stitch metal embroidery technique originated in Turkey, but transformed into a distinctive textile tradition in Upper Egypt during the 19th century. Vintage assiut is now an exotic cult collectable, prized . This book, will entertain and educate anyone interested in its history, legends, wear and care. Vintage clothing collectors, textile historians, and belly dancers will all find inspiration and information about this sometimes mysterious, yet always beautiful assiut cloth.

Part one traces the history of this cloth, known variously as tulle bi telli, tally, and assiut, from the era when it first entered the historic record until the twenty-first century. This section of the book is lavishly illustrated with vintage images from around the globe.  Part two dives into the technology of the fabric, exploring the history of the fiber content and weave structure of the ground cloth as well as the structure of the metal embroidery stitch.  Part three is about integrating both vintage and modern textiles into your collection and using it in your wardrobe.  Part four presents the myriad ways that assiut cloth is used for historic costuming, traditional and modern belly dance performance attire.

Dawn Devine aka Davina, art historian and author, is an internationally renowned belly dancer, who has spent more than 18 years working on an interdisciplinary research project on the history of assiut. The result is this revolutionary book, filled with more than 700 vintage and modern b/w photos to inspire and delight.
Book Organization     This book is organized into four main parts that present the history, structure and care, integrating assiut into your wardrobe, and using assiut for making performance costumes.
Part 1 – Assiut History     From its role as a tourist collectible to its use in wedding processions, I've created a timeline of this magnificent cloth.  I tell the story of the social, political, and cultural milieux that set the stage for the development of this textile in the late 19th century in Upper Egypt and trace it through its use today.

Part 2 – Assiut Cloth     In chapter two, learn the details of the structure of the ground cloth, the construction of the embroidery stitch, meanings of many of the patterns and motifs, and how to identify the different styles of this cloth.  In this section, I address the problematic issues of cleaning, storage, repair and display of modern, vintage and antique textiles.

Part 3 – Assiut For Daily Wear    Love Assiut? Why not wear it? In chapter 3, I discuss how to pull your vintage pieces out of hiding and wear them.  I also delve into the use of  modern Assiut to add sparkle to your daily wardrobe.  This chapter has ideas and directions for making wearable accessories and garments out of antique, vintage, and modern assiut.

Part 4 – Assiut For Costuming     Long popular among belly dancers, this chapter contains step-by-step directions for designing and making a wide variety of costume ensembles, individual pieces, and accessories from assiut. This chapter presents all the information you will need to build quality costumes. From ethnographic to folkloric, tribal to glam, and all flavors of fusion, there are plenty of images to inspire and help transform your creative vision to a beautifully finished costume.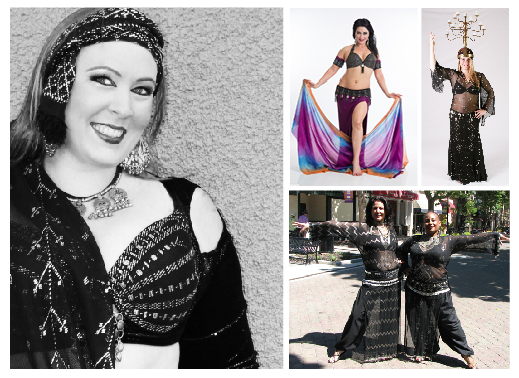 Permalink: http://www.davina.us/blog/books/the-cloth-of-egypt/