---

---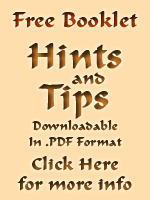 ---
Contact Davina
davina@davina.us
---
Research Tools - Glossary
While this glossary is features general dance and cultural terms, its primary focus is on dance costume.
• Costumes and Ethnic Clothing
• Dance Terminology
• Home Décor and Textiles
• Instruments

---
Costumes and Ethnic Clothing
Aba - A simple over garment that is made from two rectangles of cloth stitched up the side and across the upper arm. A slit is left in the side seam to allow the arms to extend out from the garment. The aba is held together at the neck with ties or a frog. The open edges are frequently embellished with decorative stitching.

Abaya - A loosely fitted over-robe worn throughout Arabia and across North Africa. Traditionally, the abaya is black, and includes a hood to cover the hair. Often is accompanied by a matching scarf or shayla to cover the hair. There are two major styles of abaya. A closed or pullover abaya is styled much like a loose khaftan with loose sleeves. An open abaya is an unstructured garment that is folded and stitched at the tops of the sleeves, or down along the sides.

Amira Hijab - Means Princess Style Hijab, a two-piece head cover that has a fitted hair cap over which a shaped hijab is worn. There are one-piece versions where the hair cap is permanently attached to the hijab. Worn by devout Muslim women.

Applique - These are ready-made beaded and sequined design motifs that can be quickly added to a costume. Applique is also a method for applying one fabric onto the surface of another through sewing or using a glue-based bond.

Assuit (Tulle Bint Telle) - This gorgeous fabric from Egypt is composed of a cotton mesh fabric with elaborate figurative patterns made from hammered silver strips that are woven through the mesh in what is described by many textile historians as an embroidery technique. This fabric was popular in the 1920's during the hey-day of Egyptian archeology and the height of the fad to hold Orientalist parties. The name assuit comes from the primary region which originally produced this cloth, Asyut, Egypt.

Beladi (Balady) Dress - This is a generic name for a dance dress from Egypt. They are generally loosely fit, falling from shoulder to floor. They can be coated in fringe, paillettes or made from ethnic fabrics such as cotton or assuit.

Beaded Fringe - There are two major variations of beaded fringe. Egyptian fringe is a densely packed fringe made from seed beeds or rocailes that are strung and knotted onto a thick cord. Egyptian style fringe is generally imported from Egypt or Turkey and is available through specialty belly dance vendors. Oriental fringe is mounted onto a ribbon or tape and is more sparse. It is sometimes available at regular fabric and upholstery shops. This style of fringe is less expensive and also less durable.

Binti-Bell Jewelry - Imported from India, this style of jewelry is inexpensive and easy to find, but not very durable. Many new dancers use this style of jewelry to put together their first costumes. Available in necklaces, anklets, bracelets, belts and even bra covers.

Bournous - A full hooded cape from Morocco. Worn as an outer garment, a traditional bournous makes an excellent dance cover-up and is suitable for historical and folkloric venues.

Burqa - A fullly engulfing cover up worn by devout Islamic women as a modesty garment. Burqas generally cover the head and body, with a mesh insert over the eyes that provides one-way viewing for the wearer.

Cabaret Costume - American Colloquial name for the standard dance costume ensemble which is composed of an embellished bra, belt and skirt. This style of costume is also referred to as the "Show Girl Style" or Bedlah - The Arabic word for uniform - because this is the classic uniform of the dance.

Chador – A total covering garment worn by women when traveling out of doors in Afghanistan and other parts of Central Asia and the Middle East. This garment is designed with a mesh panel over the face that allows the wearer to see out, yet prevents the casual viewer from looking in.

Chalwar - Loose fitting pants made with straight legs, gathered at the waist with a full deep seat and a gusset at the crotch to allow ease of movement.

Choli - Originally from India, the choli is a form fitting cropped shirt that is traditionally worn under the Sari. Dancers wear cholis as an alternative to the more revealing embellished dance bra. Cholis come in different styles. From stretch versions made from velevet and other fabrics with spandex, to fitted versions and imports from India, there are many styles available for dancers.

Circle Skirt - This is a classic style of skirt that is composed of three or five half-circle shaped panels made with two open slits that allow the legs to extend through the skirt. In the three-panel version, there is a loose single panel in front, and two panels stitched together in the back. In the five-panel version, two are stitched together in front, and three in the back. Circle skirts can also be completely stitched down for a less revealing look.

Dhoti - Wrapped loin-cloth like garment worn by men in India.

Dishdasha - A men's or woman's semi-formal robe (thobe or khaftan) that is tailored like a western-style shirt from the waist up, but is a comfy loose robe to the floor.

Djellabia - This is the traditional outer garment of Morocco that is cut wide and simply with a rectangle front and back with rectangular sleeves. One of the key features of this style is a hood. Its generally open up the front with ties or frogs to hold it together at the neck, chest and waist.

Fez – A shaped felt hat worn in Turkey and parts of the Middle East formerly under Ottoman rule. The hat is flat topped and has tall sides, frequently has a tassel from the top.

Flounce - A flounce is a ruffle that is added to a costume to add fullness. Flounces can appear at the hems of skirts and dresses, but also can be found on the sleeve hems.

Gauntlets - Long fitted sleeve-like arm decoration that cover the forearm.

Godet Skirt - This style of skirt is made from a straight or flared piece of fabric that is split and open and shaped inserts are added to create fullness at the hem.

Gored Skirt - These are skirts that are composed of shaped panels. Gored skirts generally are more closely fitted through the hips and thighs and flare gracefully to the floor.

Gusset - A gusset is a square, diamond or triangular panel that's added to garments to create room through joints. Gussets are typically found in the armpit and crotch regions of garments.

Halter Top - These tops are an alternative to an embellished bra. These generally hook or tie at the back of the neck and the center back. They are easy to make and less expensive than a bra. Halter tops are favored by small-busted dancers who require less support. Excellent for dancers who want to show of a beautiful back.

Haik - Moroccan (Melia - Tunesian) - A wrapped garment from North Africa that is worn over a fitted dress, narrow khaftan or tunic and pants. This garment is held in place at the shoulders by a pair of pins called fibula that are connected by decorative and embellished chains. The haik is wrapped around the body several times and then is held at the waist or hips by a belt.

Harem Pants - These are loose comfortable pants that are gathered at the hip and ankles. They are also called Pantaloons, dance pants, salwar, chalvar. Worn either alone, or under a skirt.

Henna - A plant-based dye used to create temporary patterns on the surface of the skin. The term is also used to describe the patterns along with the Indian word mendhi.

Hijab - This is the square head-covering scarf of modest Islamic women. These scarves are worn over the head and around the neck and are held in place by pins. The hijab allows the face to remain visible and are worn extensively throughout the Islamic world.

Hip Scarf - There are many terms for this staple of the belly dancers wardrobe. Also called hip sashes, hip wraps and shimmy wraps, these are often rectangular or triangular with rows of beads, coins and paillettes applied with rows of crochet netting.

Jalabiyya - A man's long robe that is closed to the feet.

Jilbab - This is a very old garment referred to in the Koran in which women are ordered to "pull their hilbab around them" and thus, this refers to any covering full-length coat or cloak worn over their clothes to conceal them. This is an umbrella term and encompasses many different styles of over-garments including the Chador, Abaya, Melaya and others.

Khaftan (caftan) - A loose-fitting closed robe that is worn as a primary garment throughout the Middle East. Fuller khaftans are designed for wear as outer garments.

Khaleegy Thobe - Also called a Thobe Nashal, this is an elaborately embellished sheer dress worn to perform the women's folk dance of the Arabian gulf region.

Khimar - A circular or large square hijab piece that goes down to the elbows or even lower to cover long hair. Worn by devout Islamic women.

Lurex - A synthetic fiber woven into fabric to mimic the look of metal. Offers shine without heaviness.

Milfeh - This is an oblong shawl or scarf that is worn around the shoulders and over the head.

Melaya - A woman's modesty wrap worn in Egypt when out in public.

Mehndi - The process of applying a dye-paste made from henna to the skin.

Niqab - This is a face covering worn by devout Islamic women to preserve their modesty. This is tied around the forehead and hangs over the face with slits for the eyes. A scarf (shayla) or with an over-robe (abaya).

Salwar/Kameez - A two piece set composed of pants (salwar) and a long tunic-style top (kameez). This style of dress originated in India, but has caught on throughout arabia. Frequently includes a matching scarf (dupatta.)

Saidi Dress - This is a traditional style dress that is fitted through the torso and hips and may be full through the skirt. The sleeves are generally tight to the elbow and then flare or have added flounces to the wrist. This term is usually applied to dresses that have traditional crescent-shaped dowry motifs that are commonly found on necklaces. This style of dress can also be found called by the more general description of beledi dress.

Sari - A traditional wrapped garment from India. Worn over a foundation skirt (ghagra) and cropped shirt (choli), the sari is folded and wrapped around the body.

Sash - Commonly use name for a casual hip wrap.

Stanapatta - A wrapped breast-band from India that predates the sewn and fitted choli.

Skirts - There are many different styles of skirts worn by belly dancers today. Some of the most common styles include the classic three-half circle skirt, petal skirts, tiered skirts and straight skirts.

Thobe - Arabic word for dress, the thobe or tob. This is a generic term, that is generally used with other descriptive terms to describe specific styles of dress.

Thobe Nashal - Saudi Arabian dress worn for the Kaleegee dance.

Tulle Bint Telle - See Assuit

Tunic - An unstructured tunic is paired with pants and a vest is the common attire throughout North Africa. In Morocco, this ensemble is composed of the djebba (tunic,) firmia (vest) and serual (pants).

Turban - A wrapped head covering worn by various peoples throughout the Middle East, North Africa, Central Asia and India.

Veil - Although veils are worn as a modesty garment throughout the Middle East, belly dancers perform with much larger veils. Generally, they are either a rectangle, circle or shaped piece of cloth approximately 3 yards long that are used as a dance prop.
Dance Terminology
Chiftitelli - This refers to both the classic Greek/Turkish drum rhythm and the portion of the dance in which it's played. This is a slow portion of the dance, during which the dancer shows off her skills at torso undulation and core body isolations. Some dancers perform slow veil work during this portion of the dance.

Debke – A folkloric line dance from the Levant regions including Palestine, Syria and Lebanon. This dance is characterized by rhythmic stamping of the feet, hopping and complex step patterns performed by men, women and children.

Guedra – A ceremonial celebratory dance performed by the Tuarag Berber peoples of Morocco. This dance features a series of ritualized arm, hand and head movements that spread blessings.

Karsilama - This is a 9/8 musical rhythm from the region of Turkey and Grece. It is also the name for the energetic dance performed to this drum pattern that includes hopping and stamping. There are also several traditional line dances performed to songs with this rhythm.

Ouled Nail – This is a tribe of Algerian women who earned their keep as "working women" and would perform for money. They were made famous in the early 20th century through photographs that appeared in National Geographic.

Raks – The Arabic word for Dance. It often appears as part of descriptions of traditional folk dances of Egypt such as the Raks Al Assay (cane dance) and Raks Shamadan (candalabra dance)

Raks Al Nasha'ar - Khaleegy dance from the gulf region. This dress is characterized by a rhythmic tossing of the hair, ritual folkloric motions and hand gestures. A specific style of dress, the Thobe Al Nasha'ar is worn. This characteristic Arabian overdress with deep arms is typically made from sheer fabric elaborately covered with embroidery and sequins.

Raks Al Assaya - Cane Dance from Egypt

Shikhatt - This ritual dance is performed at weddings to offer entertainment and instruction to the bride in the motions that will be most pleasing to her new husband. Originally, this dance was bawdy and voluptuous but more recently has become a social dance. Performers would often wear special scarves edged with coins or fringe that are now called Shikhatt scarves.

Tahtib - An Egyptian cane dance that is performed by men with a large stick. It's a very athletic martial arts based dance that mimics fighting movements. The Raks Al Assaya or cane dance performed by women, developed as a playful mocking of this man's dance.

Taxim - During this portion of the dance, there is a musical interlude without a drum rhythm. The taxim is generally performed by the dominant melody instrument such as an oud, keyboards, violin or flute. Taxim element can be a stand-alone portion of music, or it can be integrated into a longer piece as a long introduction.

Zar - A North African trance dance that is performed to excorsize demons and eliminate posession. These dances are performed in Egypt and Algeria. The dance incorporates pounding twisting motions of the head and hands that whip about, flinging the evil spirits away.
Music Terminology
Bendir - A frame drum with the addition of a tight sting or cord on the underside of the head that lends a droning vibration sound to the instrument. Played in a similar manner to other frame drums such as a the Dar and the Riq.

Dar/Def/Tar - A flat hand-held frame drum. This style of drum is played held upright. There are versions that are tuneable, while others have a fixed natural or synthetic head. Some models have metal rings located on the inside of the drum that jingle when played.

Davul or Dhol- A Turkish two-sided drum that is played with sticks. It is worn on the front of the drummers body, and is played as a undertone. Frequently, one side, with a thicker head is hit with a firm stick, while the other side has a thinner skin and is slapped with a thin reed to create a higher tone.

Dumbek (Arabic) - Darbuka (Turkish) - Arabian drum with a curvaceous, hour-glass shape. Available in many sizes and shapes in ceramic, wood and metal. This is the drum that creates the classic sound and is the instrument of choice for drum-solos.

Kanoun/Qanoun/Kanun - A very old instrument that is related to the zither or psaltry. The kanoun originated in Persia. It's composed of triple courses of strings that are tuned to specific maqams. To play the kanoun, the musician wears picks on each finger to pluck individual strings.

Kavala - A Turkish flute that sounds a bit like a recorder and is featured in traditional Turkish music. Much clearer tone than the breathy Ney.

Kamanche - A three stringed bowed instrument that is also called a Spiked Fiddle. Played with a bow and is held vertically. Found in Central Asia and Eastern Europe and related to the Rebab.

Mizmar - A reeded instrument used in Turkey (shawm) and Egypt(Mizmar) that looks like a wooden clarinet.

Muzhar - A heavy frame drum with a booming sound and very large jingles. Used as a supporting procussion instrument in Middle Eastern orchestras.

Ney - Flute made from wood or bamboo, produces a light breathy etherial sound. Ney is derived from the Persian word for reed. Ancient depictions of the ney are found in Egyptian tombs date back to the Old Kingdom.

Oud - A fretless Middle Eastern lute. Played with a uniquely shaped pick called a plectrum (or risha or rizap.) Generally has five pairs of strings and a single bass string with a deeply rounded back and flat top. Also spelled ud.

Rebaba - An Arabian three-string fiddle that is held vertically while played with a bow. Very ancient instrument that dates back to the Middle Ages and is the fore-runner of the spike-fiddle. Also called rababah, rebab or spike-fiddle. In Turkey and Armenia there's a similar instrument called the Kamanche.

Riq (Arabic) Tef (Turkish) - A Middle Eastern tambourine played held upright. Can vary in size and shape, with different types of jingles. Often inlaid with mother of pearl.

Santoor/Santur - A Middle Eastern hammered dulcimer with 72 strings. Used from India to Morocco, this melodic instrument produces a gorgeous rich sound. This instrument is played with two hammers that are bounced on the strings to produce a ringing tone.

Saz - A long-necked fretted three-string relative of the lute. Like the oud, the saz is played with a plectrum.

Tabla - A round-bodied drum with a tunable head. Often played as a bongo-like set with two drums, a larger fuller body sound and a smaller higher toned companion drum. These drums often have strings from head to bottom.

Tar - Also called Tambour and related to the Sitar, this is a fretted stringed instrument with a narrow body and a very long neck. The number of strings varys according to the region the instrument was made, but can vary from 3 to 14.

Tombak - Chalice-shaped hand drum. Played in a similar manner as the dumbek, and produces a similar sound, though many consider the tombak to make a richer and more subtle tone. Looks very much like a zarb.

Zarb - A similar drum to the Tombek, this instrument has a narrow bottom with a straight -sided barrel shaped body. Played much like a dumbek and is frequently called a zarb dumbek.

Zills - Turkish word for Finger Cymbols worn by dancers during performances, but also included in Middle Eastern orchestration. Provides a high ringing tone. Also known as Sagat/Zagat (Arabic)

Zurna - A reeded flute, related to the bagpipe and often described as a Turkish Oboe, that creates a very loud high-pitched droning sound. The instrument is played using a circular breathing technique.
Home Decor and Textiles
Hooka - Nargile - A water pipe used for smoking aromatic pipe tobacco.

Ibrik - Cezve (Turkish) - Coffee pot with long handle used for making Turkish or Arabian coffee.

Toran – A decorative hanging from India designed to be hung over a doorway. It is used to demarcate the changing of space, from public to private, from secular to sacred. Often elaborately embroidered with mirrors, thread and wire into auspicious patterns.