Biography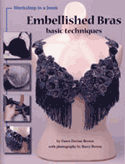 Author – Dawn is the internationally acclaimed author of Costuming from the Hip, a guide to designing and making belly dance costumes. She owns and runs her own independent publishing company, Ibexa Press, a growing firm with a backlist of eight titles and more on the way. In 2002 the company shipped over 2,400 pieces worldwide. Her most recent book, Embellished Bras, is a step-by-step guide to building costume bras for dance performance. A few of her other titles include From Turban to Toe Ring (2000), Bedlah, Baubles and Beads (2001) and Style File (2002).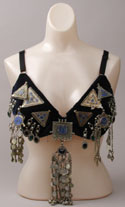 Costumer – Dawn has been sewing professionally since 1985. After receiving an A.A. in Fashion Design and a B.A. in Art History from the University of California at San Diego, she went on to work for four seasons at the La Jolla Playhouse in the costume shop. In 1995, she moved to Northern California for graduate school at UC Davis, where she completed her coursework in Art History and spent a year in the design M.F.A. program. Along with her professional career, she has enjoyed making costumes for fun, participating in hundreds of costume shows at conventions throughout California. She continues to design and sew wearable art, dance costumes and historical pieces for herself and clients.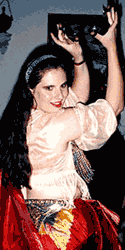 Dancer – With a lifelong love of dance and expressive movement, Dawn discovered belly dance as a teenager and hasn't looked back. Under the professional dance name Davina, Dawn has been performing since the mid 80s and teaching since the early 90s. She has performed in numerous restaurants throughout California in San Diego, Los Angeles, Sacramento, San Jose and Reno and at dance festivals such as Rakkasah and Desert Dance Festival. She teaches dance classes and performance workshops in her own contemporary fusion style that integrates the stylistic features of Egyptian, Lebanese and Turkish technique and builds on her classical dance training. With over eighteen years of performance experience, she is an in-demand judge for belly dance contests such as Wiggles of the West in Reno, Nevada, and Double Crown in Portland, Oregon.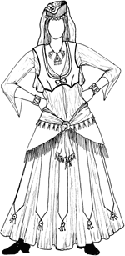 Historian – With a B.A. in Art History, Dawn has combined her love of art and costume history to produce her M.A. thesis. She worked as a lecturer, presenting such topics as Fashion and Impressionism, Safavid Splendor – Persian Motifs in Textiles and Miniature Art and her own original M.A. thesis work From High Art to High Fashion: Aesthetic Movement and Queen Magazine. She has worked on several costume exhibits including From Bustles to Bikinis at the San Diego Historical Society Museum. In addition, she has worked as a research assistant to other authors and was pleased to contribute to the book California Couture, by Maureen Reilly. She has lectured extensively on Victorian costuming through the Old Sacramento Living History Center and has presented her work at the Costume Society of America Symposium. Her current publications focus on research into the history of Middle Eastern costume.
Permalink: http://www.davina.us/blog/about-dawn-devine/