Six Books that Inspired "Costuming from the Hip"
Six Books that Inspired "Costuming From the Hip"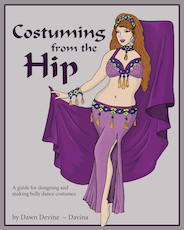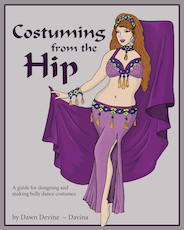 I am working on the 30th-anniversary rewrite of my classic 1993 book, "Costuming From the Hip."  Wheee…  This project was on my agenda for 2022, but life got a little out of hand, and here we are in 2023 setting other projects on the back burner.  Our mission is to get this new edition done by the end of this year or in early '24.
Part of this process involves working through my own archive and research collection.  In this video, I share the six books that directly inspired the creation of my book way back in 1992.  Costuming From the Hip grew from this inspiration with the help of my growing collection of class handouts and research notes.
I'm thrilled that editor Nancy Hay, and my co-author and photographer Alisha Westerfeld will join me on this adventure!  We're working together to update, modernize, and expand on the information, illustrations, and photos of the original version.
Yes, you read that. The new edition of CFTH will feature photos of dancers in costumes!  
It's an exciting time here in Studio Davina.
I look forward to sharing more progress reports in the coming weeks.
Dawn Devine ~ Davina
March, 2023
Permalink: https://www.davina.us/blog/2023/03/six-books-that-inspired-costuming-from-the-hip/