From Sashes to Bedlah – Quick and Easy Bra and Belt Part 1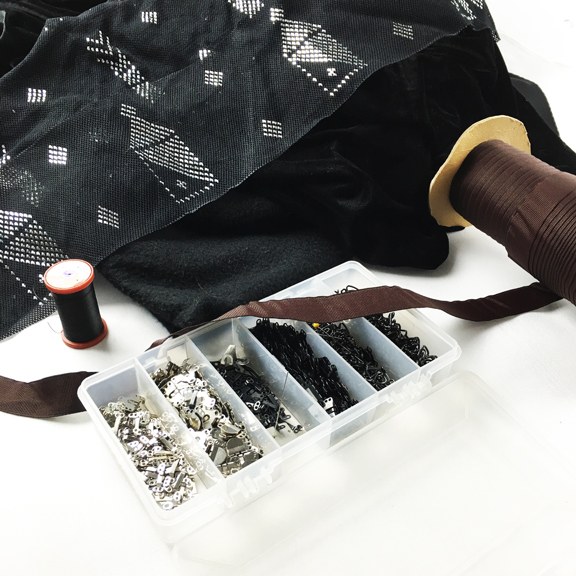 Taking a moment from the production of my new collaborative book project, Becoming a Belly Dancer: From Student to Stage.  I'm going to be performing at a show on April 10, and am thinking of whipping up a quick bra and belt set and considered using some assiut.  However, I should be working on items that can appear in the upcoming book, so I've switched gears and am making a simple bra and hip belt out of a trio of affordable coin belts which just arrived in the mail.  This hip sashes transformed into bedlah set is of the easiest "first costume" projects.  I'll be taking photos of this project for the new book, and we will be including directions in chapter 10 of the upcoming book. We've already made Sara Shrapnell's version, which she has affectionately dubbed her "Treasure Chest" costume and with luck, each of us authors will have a version of this costume by the time this book project is finished!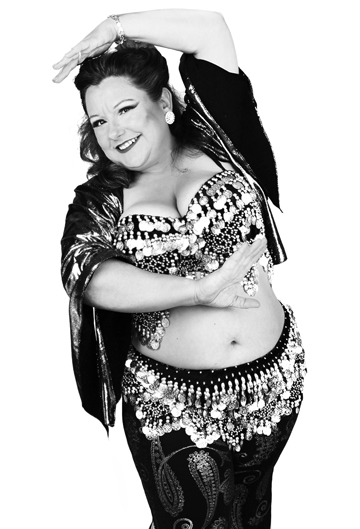 Quick and Easy Bra and Belt Set
Materials Needed:
2-4 hip sashes for the outer covering
1 lingerie bra to use as a base for the finished costume bra
1 yard buckram for belt base
1/2 yard of fleece for belt base
5 yards of grosgrain ribbon to reinforce belt base and make straps
Fabric Glue to prep the embellishment for cutting into pieces
Thread to match the color of the hip sashes
Hooks and eyes for closures
Sewing Kit – Scissors, hand sewing needles, thread conditioner, pins, thimble, dark and light marking pencils
Sewing equipment – Sewing machine, ironing board
Step One – Find Inspiration & Do Research
When you decide that you are going to make this style of costume, your first step is to research your options, in other words, go shopping.  Find a point of inspiration.  For me, I've already been working on putting together a purple, black and silver costume.  I have two, fluffy and full tiered dancing skirts one in purple and one in black with purple stitching.  These two existing skirts are underutilized in my wardrobe, so I searched for three matching hip sashes to craft a bedlah.  The internet is a vast, vast place.  Shop your favorite belly dance vendors, at your local mall, and digital outlets like ebay, etsy or even Amazon.com.
Step Two – Assemble the Materials
Once you have a design in mind, and have sourced the materials and supplies, it's time to make a shopping list.  Be sure to "shop your stash" for things you may have in your collection already.  If you are working under a tight budget, be sure to keep your bottom line in mind!  As a professional costumer, I buy grosgrain ribbon, buckram, and closures in wholesale quantities and prices, so I've always got these items around. But if you're picking things up at your local fabric store, try as much as possible, to capitalize on sales and special offers.
Next week, I will continue working on this project,
Until then ~ Happy Costuming and Dance,
Dawn Devine ~ Davina
April 1, 2016
PS – Be sure to visit Sara's website for more details about our upcoming book!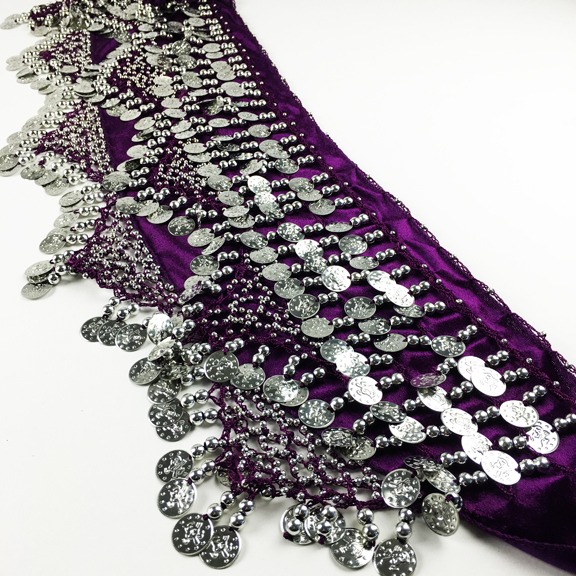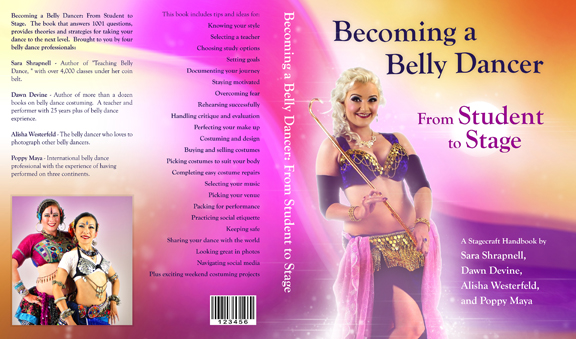 Coming Soon!
Permalink: http://www.davina.us/blog/2016/04/sashes-to-bedlah1/