Kickstarter Campaign for "Becoming a Belly Dancer: From Student to Stage"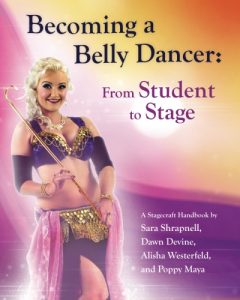 I'm so pleased to announce that we are finished with the manuscript for our upcoming book "Becoming a Belly Dancer: From Student to Stage."  The text is laid into the document, it's been edited, formatted, and all the photos are in place. The book is just a few steps away from being published. However, this is where we hit the biggest financial hurdles, covering the expenses of making the leap from a finished .pdf to a printed book.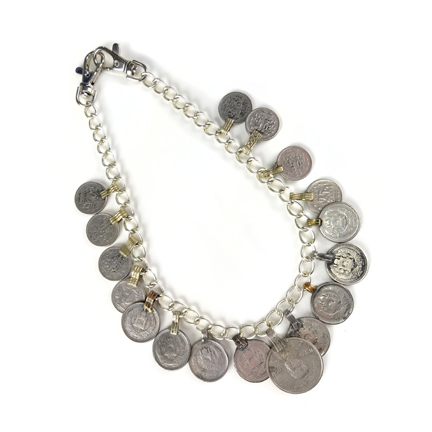 With that in mind, we've put together a Kickstarter campaign to take pre-orders for our book!!!  We've created a menu of enticing options from simply buying a signed book for the nice price of $35. The ultimate MSRP is still TBA, but I think it will be somewhere around $45 on Amazon. But we've created a few other levels that offer our new book, "Becoming a Belly Dancer: From Student to Stage," bundled together with some fun costume accessories like hair flowers, Saroyan coin earrings, and Jean Jinglers.  Poppy Maya and I are also offering a few custom crafted costume pieces as well!
We are asking you, our friends, fans, and supporters to take a moment and visit our Kickstarter page and consider helping us achieve our goals by backing our campaign and pre-ordering a signed book, or picking up a hand-crafted costume accessory too!
I want to thank you for your time and continued support of my projects!
Dawn Devine ~ Davina
October, 18, 2016
Here are a few of the bundles available.  Visit our Kickstarter campaign page for our complete list.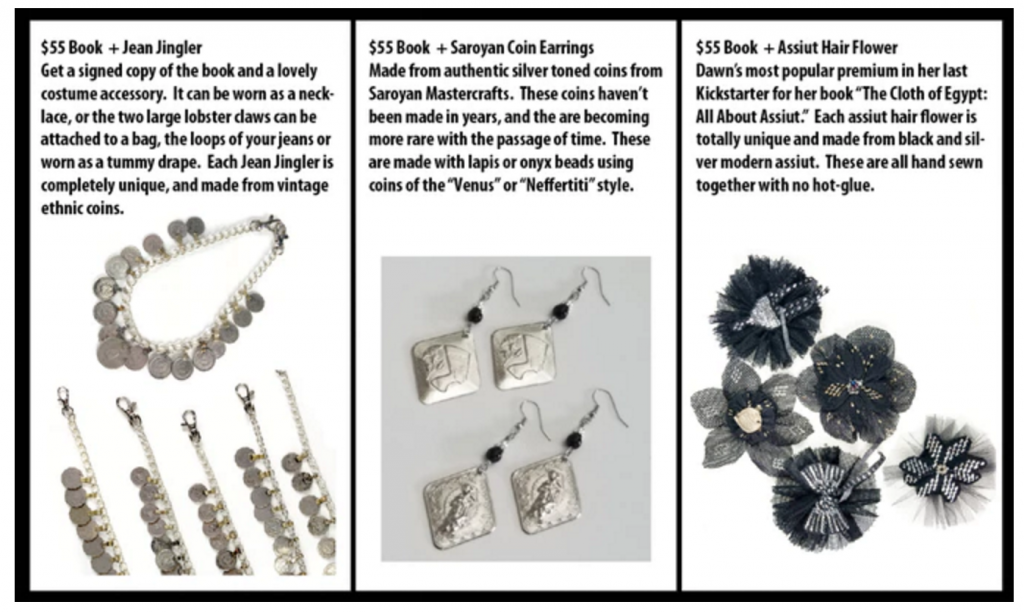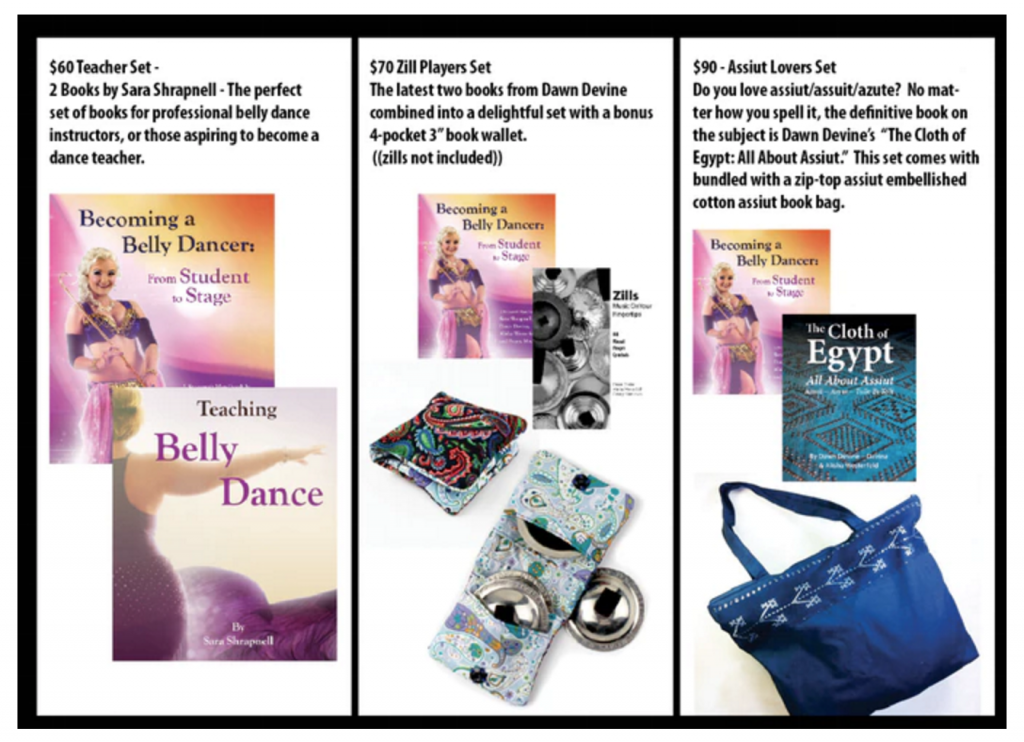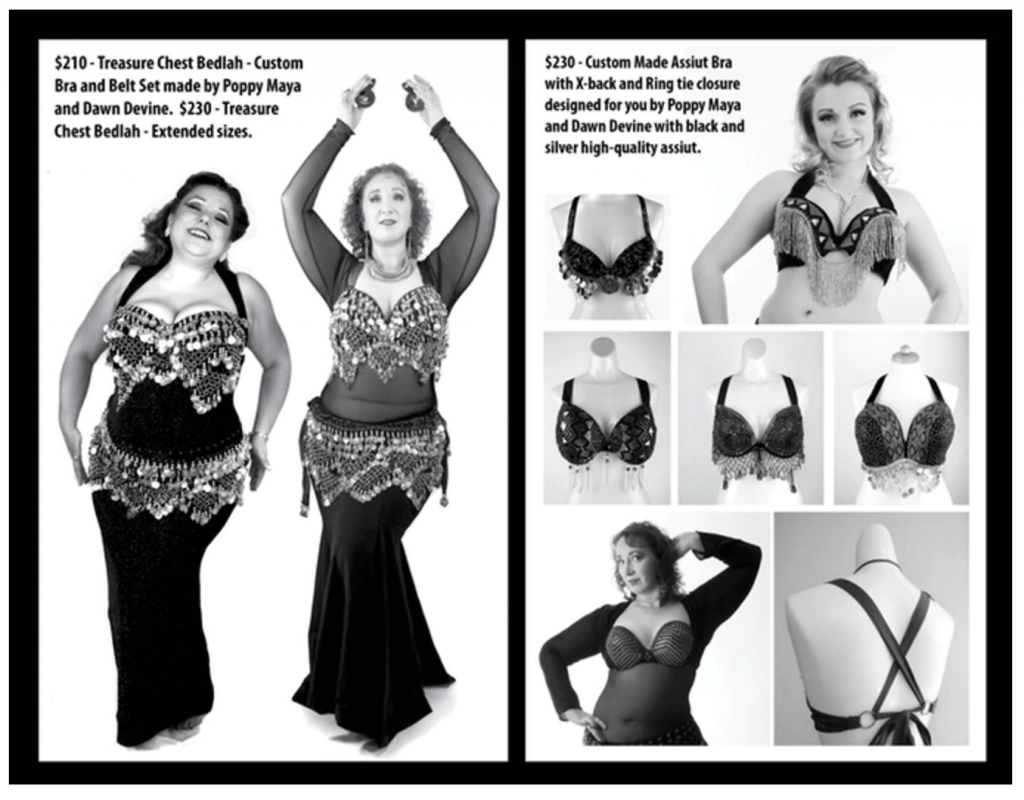 For more information about the Kickstarter Campaign for "Becoming a Belly Dancer: From Student to Stage" visit our page and check out the rest of the menu of offerings.  Thank you!  ~ D
Permalink: http://www.davina.us/blog/2016/10/kickstarter-campaign-for-becoming-a-belly-dancer-from-student-to-stage/